Funeral

Livestream

Adelaide
As the world continues to evolve and develop, so too do our traditions. Funerals are no exception. In recent years, the idea of live streaming funerals has become increasingly popular – especially in Adelaide, Australia. Adelaide Livestream Pros is at the forefront of this movement, offering a range of services to help families capture their loved one's funeral service with ease. Here, we take an in-depth look at how they make it happen.
For many people, attending a funeral can be difficult for various reasons – physical distance or health issues are just two examples. But by using streaming technology offered through Adelaide Livestream Pros, those who are unable to attend in person can still join the ceremony from afar and feel included in this special moment of remembrance. With crisp images and reliable audio quality, even those located across the globe will feel like part of the family as they pay tribute to their late loved one.
Adelaide Livestream Pros offers much more than just live streaming capabilities; they also provide additional features such as video recording and archiving that allows users to re-watch footage after the event has taken place. This extra touch helps keep memories alive long after the day itself has passed – something which may prove invaluable during these tough times when physical contact with friends and relatives is limited due to safety protocols. So if you're looking for ways to commemorate someone special while ensuring everyone is able to participate safely, then read on as we dive into what makes Adelaide Livestream Pros stand out from other similar providers!
Livestreaming Funeral Events Services in Adelaide, South Australia
Planning for a professional live streamed funeral event in Adelaide requires considering the necessary equipment, technology and services needed. Live streaming funerals, corporate events and weddings can be complex processes but with the right help, they don't have to be daunting. There are many benefits of live streaming such events including that it allows people who aren't able to attend in person to still feel connected and pay their respects.
When organizing a livestreamed funeral event in Adelaide there are several key factors that need to be taken into account. Firstly, you should ensure your venue has a strong internet connection as this is essential for successful video transmission. It's also important to make sure there is enough space available to accommodate all attendees while maintaining social distancing guidelines if applicable. Additionally, you'll need to work with reliable professionals who provide quality audio-visual services as well as knowledgeable technicians that understand how to set up AV technology correctly. Finally, always remember to consider copyright laws when broadcasting music or other multimedia elements during the live streaming process.
By taking care of these details ahead of time you will ensure your event goes without any hiccups and everyone involved gets the most out of the experience! For more information about our Adelaide funeral live streaming services and how we can help you stay in touch with your loved ones no matter where they are, get in touch with us right away.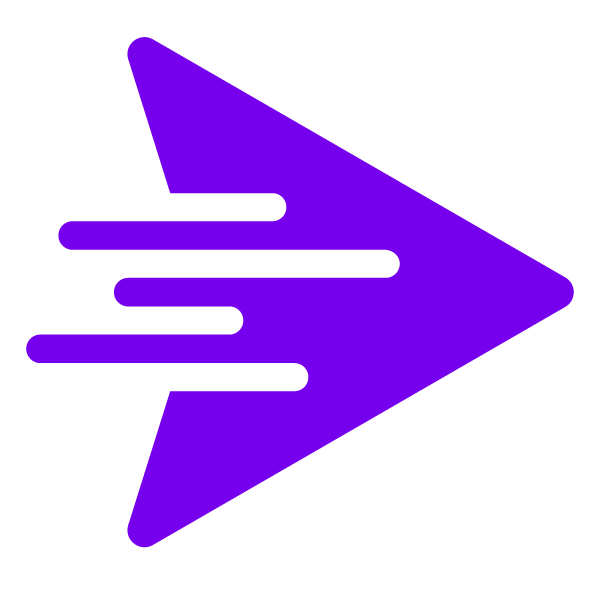 Why You Should Use a Professional Videographer for live streaming Funerals in Adelaide.
Live streaming events are a great way to make sure that everyone can attend, even if they're not physically present. It also allows for large-scale events to be broadcast across multiple platforms simultaneously. This is why professional videographers are needed for live streaming corporate events, funerals and weddings alike.
At these special occasions, the live stream quality needs to be high-end so that all attendees have an enjoyable viewing experience – no matter where they are in the world. Professional videographers have the technical know-how of making your event look polished while capturing every detail with expert precision. They understand what it takes to make your live streamed funeral or wedding appear seamless and effortless onscreen. Additionally, they will ensure that any audio issues do not interfere with the presentation of your event.
Tips For Choosing A Funeral Livestreaming Service
Planning a funeral can be an incredibly difficult and emotional process. Selecting the best live streaming service for your loved one's ceremony is no exception. There are many factors to consider when choosing which provider will help you share this special day with friends and family who cannot physically attend.
When selecting the right service, it's important to look at the quality of the stream, audio capabilities, reliability of the technology, customer service, pricing options and what type of support they offer before and after the event. It's also worth asking if they have any experience streaming funerals specifically. Ensure that all questions and concerns are answered prior to committing to a particular company so you know exactly what is expected from them on the day.
Having access to professional guidance throughout this journey can make a world of difference in ensuring everything goes as planned. By researching local providers offering funeral live streaming services in Adelaide, you can be sure that your loved one's memorial will be shared safely with those unable to be there in person.
The Importance of Sharing a Funeral by Live Stream.
When it comes to streaming a funeral online, there are various types of services available. Depending on the individual's needs and budgets, they can choose from multiple options to ensure that their loved one's service is live-streamed with dignity and respect.
The most important thing to consider when selecting a live streaming service for funerals is the quality of video and audio. For example, some providers will offer HD video streaming or even 3D virtual reality technology for the ultimate experience. Additionally, many companies also provide technical support during set-up and throughout the event so families don't have any trouble getting started or staying connected. Here are some popular types of services:
Live Streaming Services – These allow you to broadcast your funeral service in real time over the internet using specialized software such as Zoom or Skype.
Video On Demand (VOD) Services – These stream pre-recorded videos that can be watched at any time by family members who could not attend in person due to social distancing protocols.
Online Memorial Platforms – Specialized platforms which have been designed specifically for memorializing loved ones with pictures, stories, videos, music and more.
These three services help individuals find ways to honour their lost loved ones while allowing them to stay socially connected during these difficult times. With so much variety available, anyone looking for funeral live streaming services should take into account all of the factors mentioned above before making a decision about which type best suits their needs.

Common questions with live streaming Funerals:
1.  What Technical Equipment Is Necessary For Livestreaming A Funeral?
When considering the technical requirements for live streaming a funeral, there are several things to consider. Firstly, it is important to make sure that you have a reliable internet connection and sufficient bandwidth available. Additionally, having appropriate hardware such as cameras, microphones and speakers is also essential. Finally, the software will be needed to stream online; this should be tailored specifically to your needs in order to ensure that the live stream runs smoothly.
To break down these elements further:
– Internet Connection: It's crucial that your internet connection is fast enough to provide good quality streaming without interruption. To check if yours meets the necessary speed requirement for video streaming, use an online speed test.
– Hardware: A minimum of one camera is required in order to create an effective broadcast – multiple cameras can give a more professional finish but may not be necessary depending on your budget and requirements. Microphones should also be used so that sound from the service can be heard clearly by viewers at home; similarly, high-quality speakers can help boost audio levels when broadcasting live music or readings during service.
– Software: Streaming software allows you to capture footage from both audio and visual sources before sending them out over the web – platforms like YouTube Live or Facebook Live offer free options which could suit basic live streams with minimal fuss. Professional services however might require bespoke software solutions so it pays to do some research beforehand!
It's worth noting that although most of these components are fairly easy to the source yourself, enlisting the expertise of professionals who specialise in providing live streaming services may prove beneficial thanks to their knowledge of how best set up equipment for optimal results, as well as their ability troubleshoot any issues quickly should they arise during service.
2. Are There Any Legal Requirements Or Restrictions When Livestreaming A Funeral?
When considering live streaming a funeral, it's important to be aware of any legal requirements or restrictions that may apply. Depending on the location and laws in your area, there could be certain regulations that must be adhered to. For example, some places may require permission from family members before live streaming a funeral service. It's also possible that the venue has specific rules regarding broadcasting funerals online; this should always be checked beforehand.
Overall, taking time to research all relevant laws and guidelines is essential for anyone wanting to live stream a funeral. This will help ensure you remain compliant with local regulations while performing an act of respect towards those being memorialized. Knowing what is legally required prior to beginning the process can make sure everything runs smoothly so everyone involved can pay their respects without interruption or delay.
3. What Measures Are In Place To Ensure The Security And Privacy Of The Funeral Livestream?
The security and privacy of the funeral livestream is a major concern for those planning to hold or attend one. There are several measures in place that can help ensure it remains secure, such as only allowing invited guests access to the virtual ceremony. Additionally, passwords may be used on certain platforms to limit who has access to view the live stream. Moreover, many streaming services have built-in encryption technology which helps protect the data transmitted during the event.
Furthermore, some organizations offering these services may also provide technical assistance throughout the stream if needed. This could include support staff monitoring chatrooms to detect any inappropriate behaviour or comments made by viewers. They will then take appropriate action if necessary, such as removing users from the platform or blocking their IP address. Therefore, with all these precautions in place, individuals attending funerals via livestream can rest assured that their privacy and security are being taken seriously.
4. How Long Will The Livestreamed Funeral Event Be Available For?
When it comes to live streaming a funeral event, there are many questions that families want to be answered, especially when it comes to how long the live streamed event will be available for. This is an important question as family and friends who may not have been able to attend in person may still wish to view the service at some later time.
The answer depends on what streaming services are being used; different services have different rules regarding the availability of content after the initial broadcast. Typically, most services allow recorded videos to stay up indefinitely or until they are manually removed by the uploader. However, other providers might require the video to be taken down within a set amount of time. It's best to check with your chosen provider beforehand so you can make sure everyone has access to the event even if they cannot watch it live.
Streaming funerals provide families with much-needed flexibility and convenience during this difficult time – ensuring no one needs to miss out on saying goodbye due to their circumstances or location.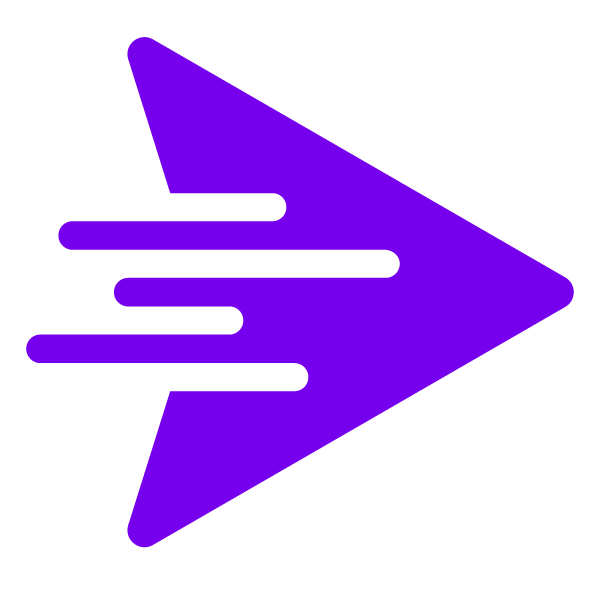 Adelaide Livestream Pros – Let's Talk
Hit the button below to give us a quick call. Or, if it's 2am and you are googling 'Adelaide Live Stream' feel free to fill out the form and we will be back to you ASAP with your quote.